How Do an Insurance Claim and a Lawsuit Differ?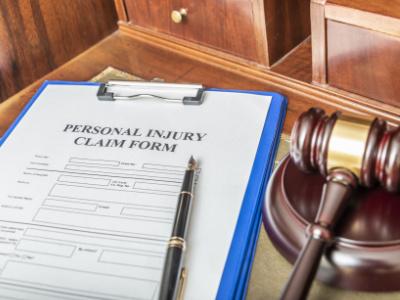 If you have been in an accident, you may wonder whether you should file an insurance claim or a lawsuit. While both options are designed to help you recover financial compensation, there are some critical differences between the two. It is essential to understand these differences as you pursue compensation related to your injury. Understanding the differences will ensure you can make the right legal decision for your present situation. To ensure you understand your legal options, consult with a personal injury attorney, who can give you a full scope of your options at this time.
How Does Texas Handle Insurance Claims for Accidents?
Texas is an at fault state, meaning the driver at fault will be responsible for paying the damages. Usually this means that the driver's insurance provider will pay. To secure a settlement from the other driver's insurance company, you must prove the other driver was at fault to collect the settlement. This is where a car accident lawyer can be a valuable resource. Your lawyer can gather evidence that demonstrates the other driver's liability. In cases where the at-fault driver has no car insurance, your insurance company will likely pay the damages incurred.
What is a Lawsuit?
A lawsuit is a legal action that is filed against the person or entity responsible for the accident. If you file a lawsuit, you are asking the court to award you damages for the losses you suffered due to the accident. This could include compensation for medical expenditures, loss of income, pain and suffering, and other damages.
Notable Differences Between Insurance Claims and Lawsuits
One of the main differences between an insurance claim and a lawsuit is the compensation you can receive. In an insurance claim, you are limited to the amount of coverage you have under the policy. For instance, if your policy has a limit of $50,000, you will not be able to recover more than $50,000 for your damages. In a lawsuit, however, there is no limit to the amount of damages you can recover.
Another difference between an insurance claim and a lawsuit is how long it takes to resolve the matter. Insurance claims are typically resolved quicker than lawsuits. Insurance claims can often be resolved within a few weeks or months. On the other hand, lawsuits can take months or even years to resolve, depending on the case's complexity.
Contact a Collin County Personal Injury Attorney
Contact the experienced McKinney personal injury lawyers with Burress Law PLLC for more information. Call 214-726-0016 for a free consultation.
Source:
https://www.forbes.com/advisor/legal/personal-injury/injury-compensation/