Can I Sue If a Driver Hit Me While I Was Riding My Bicycle?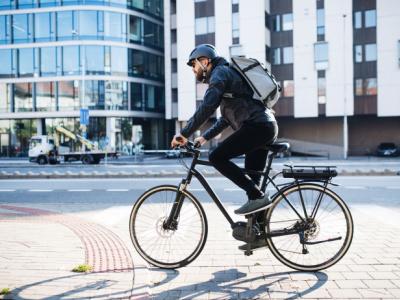 Riding a bicycle can be an enjoyable and cost-effective way to travel throughout the Collin County area. Unfortunately, bicyclists are extremely vulnerable in the event of a collision. Traumatic brain injuries, broken bones, spine injuries, organ damage, and disfiguring tissue damage are just some of the injuries a bicyclist may experience.
If you or a loved one were struck by a car while riding a bike, it is important to understand your legal options. You may be able to hold the at-fault driver accountable and secure financial compensation through a personal injury claim.
Texas Personal Injury Claims for Bike Accidents
The first step in determining whether you can sue after a bicycle accident is to speak with an experienced attorney with experience in auto accidents involving bicycles. An experienced lawyer will be able to assess the facts of your case and determine the best course of action.
In Texas, you can pursue compensation from the at-fault driver's insurance. However, insurance companies are notoriously difficult to work with. They use a variety of tactics to undervalue a claim or deny culpability for damages. An attorney can advocate for you during settlement negotiations with the insurance company or, if needed, file a personal injury lawsuit on your behalf.
Factors that Influence Bicycle Accident Claims
The outcome of your bicycle accident claim will depend on many factors, such as the severity of your injuries and the amount of available insurance coverage. Texas is a "fault" state when it comes to auto accidents, meaning that if a driver negligently caused an accident, they can be held liable for your damages. However, successfully proving fault will take a solid case backed by strong evidence.
Other factors that can affect the outcome of your case include whether you were following the rules of the road at the time of the accident or contributed to the crash in some way. An experienced attorney can examine all aspects of your claim, develop a strategy, gather evidence, and fight for compensation.
Contact a Collin County Bicycle Accident Lawyer
If you or someone you love were injured while riding your bicycle, contact Burress Law PLLC for help. Our experienced McKinney personal injury attorneys are dedicated to helping accident victims fight for justice. Call 214-726-0016 for a free initial consultation to learn more about our services.
Source: https://www.tdi.texas.gov/pubs/consumer/cb020.html